Top 5 Ways to Spend Your Labor Day!
August 10, 2018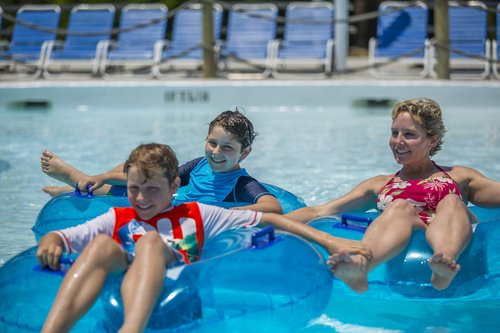 It's always hard to say goodbye to summer – all of the fun in the sun, barbecues, family time and relaxation. Thankfully, summer doesn't officially end until September 22. Labor Day weekend is the perfect time for family fun and to embrace all of your favorite summer activities before the hustle and bustle of the school year really picks up.

Labor Day is a national holiday celebrated the first Monday of September. It originated from the labor movement in the late 19th century and celebrates the contributions and achievements of American workers. Nowadays, Labor Day is our last chance to soak up the summer rays, have a great cookout and spend time with friends and family. Most importantly, Labor Day is the perfect time for weekend family FUN!

Labor Day is also a time at Hawaiian Falls for our annual flash sale on season passes! Now through Labor Day, 2019 season passes are only $49.99 for DFW, which includes unlimited access to all 5 Hawaiian Falls locations, early park access and so much more. New for 2019 includes an exclusive "sneak peak" opening for season passholders and a summer concert series! If you live in Waco, Killeen, College Station or anywhere in Bell County, the Waco Only Season Pass is a great option, and if you buy now, you'd get the LOWEST PRICE EVER at only $34.99 per person! So, if you plan on visiting more than once, a season pass cost less than the price of two visits with a general admission ticket! To learn more about our Labor Day Season Pass sale, click HERE!

Here are 5 summer-fun activities that are perfect for the last splash of the summer!

Have a cookout!

Nothing is a better pair than Labor Day weekend and a hot dog. Invite your friends and family over, turn on the grill, throw on your bathing suit and celebrate all of your hard work this year with a day of relaxation and fun.

Head to Hawaiian Falls!

Hawaiian Falls Waterparks are the perfect place for one last splash this summer! With waterpark locations all over Texas – Garland, Waco, Mansfield, The Colony and Roanoke - you are guaranteed to find a waterpark close to you. This weekend is always the last weekend the waterparks are open, so this is truly your last chance for summer fun. Test your speed on Pineapple Express, a multi-rider mat slide where you can race your friends and family down a stomach-dropping slide. Test your balance at Splashwater Reef, a fun spot for kids to jump on lily pads, swim and play pool basketball.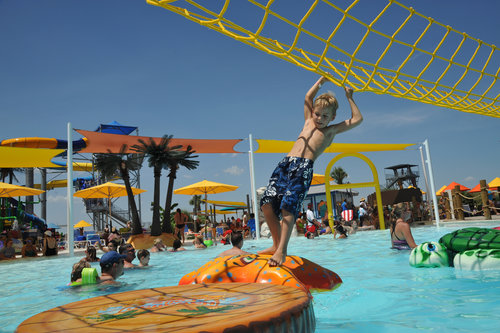 Watch a parade

Garland Labor Day Parade and Festivities is the perfect event for family fun. Featuring local bands, sports groups, floats and an Iron Chef-style Kids BBQ competition for kids aged 10-18! Family, music and BBQ, what more do you need for the perfect Labor Day activity.

Visit a music festival!

Music, food, crafts and fun, sounds like a recipe for the perfect Labor Day! There are many music festivals in the Texas area during this weekend, one of them being the 2018 Music Fest. This two-day festival will be playing Jazz and Soul music on multiple stages. All the activities are inside, so if your looking to beat the heat, this is the perfect festival for you!

Get Your Grub On

Food is a necessary part of a successful Labor Day. Visiting a food festival is the perfect way to kick off your weekend. Visit Traders Village for the Lobster Boil, where there will be boiled lobsters, lobster rolls, lobster mac and cheese and so much more!

At Hawaiian Falls, we like to make a splash during Labor Day Weekend! That's why we offer our best deals of the season for the following year's on season passes!

And if you want to stay up-to-date on our amazing specials, join our email newsletter! With summer coming to a close, we hope you celebrate all of your hard work this year with us by relaxing, sliding, and smiling during our last week of our season!