Stay Safe This Summer at Hawaiian Falls
July 19, 2018
Summer is a season of fun, sun, family and friends. The kids are out of school and ready to splash around at Hawaiian Falls. To make the most of your time in the sun, it's important to follow summer safety tips. These tips will keep you happy, healthy and ready for fun!

Stay Hydrated

Water is the center of most summer fun. It's also the fuel to keep your summer going. When playing in the sun, use the twenty-minute rule. Every twenty minutes make sure to drink water. While having fun, sometimes it's hard to realize your thirsty. Try and avoid the thirst by continuously hydrating and keeping a water bottle handy during all your summer activities.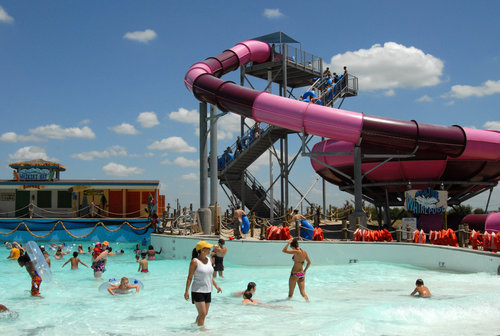 Keep it Shady

The sun keeps the fun going during the summer, but it can also cut the fun short. The worst feeling in the world is having to stay inside and watch your friends have fun while you nurture a sunburn. To keep the sun's rays at bay, make sure to use a sunscreen with both UVA and UVB protection. Make sure to apply sunscreen at least thirty minutes before going outside. Reapplying is also key to avoiding a summer-ending sunburn. Don't let the clouds fool you! Even when it's cloudy, the sun can still get to you. Make sure to always keep sunscreen on hand this summer. Hawaiian Falls makes it easy to keep it calm and shady with plenty of shaded sitting spots. We also offer cabanas for rent to keep the entire family covered and comfy.

Swim Safely

Hawaiian Falls is the perfect place to beat the heat this summer. We take safety seriously and have trained lifeguards strategically placed throughout the park. When swimming on your own, make sure to constantly swim with a buddy. If your child is still learning to swim, make sure they have an approved life jacket that is properly fitted. Maintaining constant supervision is another important aspect of swimming safety. When watching your children swim, make sure to avoid distractions and have a clear sight line to them.

Hawaiian Falls takes your safety and fun this summer very seriously. It's the perfect spot to beat the heat and has attractions for the whole family! Splash, swim, slide and ride at your favorite spot for fun this summer, Hawaiian Falls!