Have a Healthy Summer: with Sun, Fun and Safety
May 29, 2018
Ah, those lazy, hot days of summer. Think vacations, picnics, and fun times with friends. It's a good time for the entire family to relax and enjoy making memories together.

To ensure your summer is safe, healthy, and happy, consider these tips from Nancy Georgekutty, MD, an independently practicing physician on the medical staff at Methodist Mansfield Medical Center.

Practice water safety

Water sports and spending time at the pool is a summertime favorite, and it offers a quick way to cool down after outdoor sports. However, the pool's inviting and refreshing water also holds a danger for children, Dr. Georgekutty warns.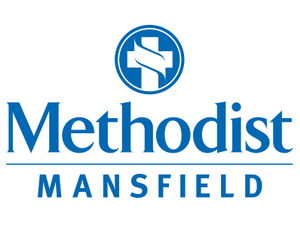 "To keep children safe this season, remember to never leave them near or in a pool or other body of water without adult supervision, even if they are good swimmers and wearing flotation devices," she says. "Adults should actively supervise children by giving them their undivided attention. Avoid being distracted by other activities like using your cell phone or reading a book."

Dr. Georgekutty says infants and toddlers should be within an arm's length of an adult when they are in or near the water. After they get out of the water, remove all pool toys so children aren't tempted to reach for them later.

She encourages teaching children to tread water, float, and swim. Children as young as six months can enroll in swim classes. "I've had Charlotte in swim lessons since she was six months old. And at a young age, they are likely to practice and remember what they've learned," she says.

"Also remember to use plenty of sunscreen to protect skin from damaging ultraviolet rays. Choose one that is broad spectrum with an SPF of 15 or higher," Dr. Georgekutty recommends. "Apply liberally, even on cloudy or cooler days. And don't forget to wear a wide-brimmed hat and UV-blocking shades."

Stay hydrated by drinking more water, especially if you are exercising or working in the heat. "Water bottles are a convenient way to keep hydrated. Add slices of lemons or cucumber for added flavor, or for a sweeter taste try oranges, raspberries, or strawberries. This gives water flavor without the calories," Dr. Georgekutty says. "Avoid drinks that contain alcohol or sugar, which can be dehydrating."

Above all, have a safe, healthy summer, and enjoy the outdoors!