Happy Holidays from Hawaiian Falls!
December 15, 2017
The holidays are almost here! While parents are busy shopping, wrapping gifts and preparing for family gatherings, it's easy to forget how you are going to entertain your kids when school gets out for winter break. Children are often excited for a much needed break from waking up early and homework but once the excitement wears off they can easily get bored.

Get kids involved in preparing for the holidays. Have a family craft day; make decorations to put around the house or ornaments to hang on the tree. When baking holiday cookies, let them help. Have kids decorate a few special cookies for Santa to eat on Christmas Eve.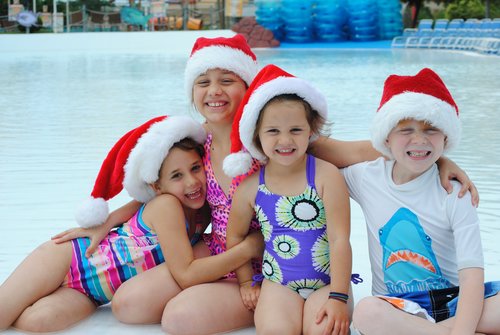 Teach young children about the importance of giving back during the holidays by taking them to volunteer for a local charity. If you can't donate your time, donate clothes that have been outgrown. When you are out shopping, have kids pick out a toy to donate to Toys for Tots or a similar charity. Even small gestures can make a huge difference to someone in need.

Finding ways to entertain kids is not just a dilemma for Christmas Break, the three months over summer can be difficult to fill with fun activities – unless you have a Hawaiian Falls Season Pass! Buying your season pass early is the best way to guarantee unlimited summer fun for the best price. Through December 31st, season passes are $69.99 plus taxes and fees. Season pass holders get awesome perks like early park entry, coupons, exclusive hours and more! It's never too early to start planning for summer, click here for more details.

If you're still looking for the perfect gift, we are excited to announce the recent addition of Gift Cards to our online store. They are new for 2018 and can be used at any Hawaiian Falls location. Through the end of December, get a free $10 gift card for every $50 in gift cards purchased.

From the staff at Hawaiian Falls, we wish you and your family a great holiday season!